According to the National Retail Foundation, the winter holiday months (defined as November and December) are the biggest time of year for stores of all shapes and sizes, and can account for 30% of your annual sales.
If you've been running your own WooCommerce store for a while, we don't need to tell you this. You already know the holiday season is a big deal for your store. Making sure you take full advantage of the boost in sales — and standing out from the competition — is absolutely crucial.
We've put together a few ways you can make your WooCommerce store stand out online during the holiday season. Keep reading to find out what they are so you can get your slice of the holiday sales pie.
Enable wishlists to encourage gifting directly from your store
With the WooCommerce Wishlists extension, you can easily set up wishlists for customers and guests to your site. With wishlists enabled, they can save their favorite products, and share their wishlists with friends and family.
This makes it enormously easy for your customers to get exactly what they want for the holidays. You'll also increase sales by encouraging your customers to share links to your site and products by way of the wishlist.
Additionally, this tactic encourages people to browse your wide range of products. Rather than simply stopping at one of your store's offerings, it nudges them to look through your entire catalogue as they seek items that they'd like to find themselves unwrapping.
Giving to charity anyway? Get your customers to participate
Many companies rally to give back to non-profit organizations and good causes during the holidays. While you can always just write the check and send it off, there's another way to give back and get your customers involved.
The first step is tracking down an organization that you want to support. Pick something meaningful to your store, whether it's a local organization or something your community of customers feels strongly about.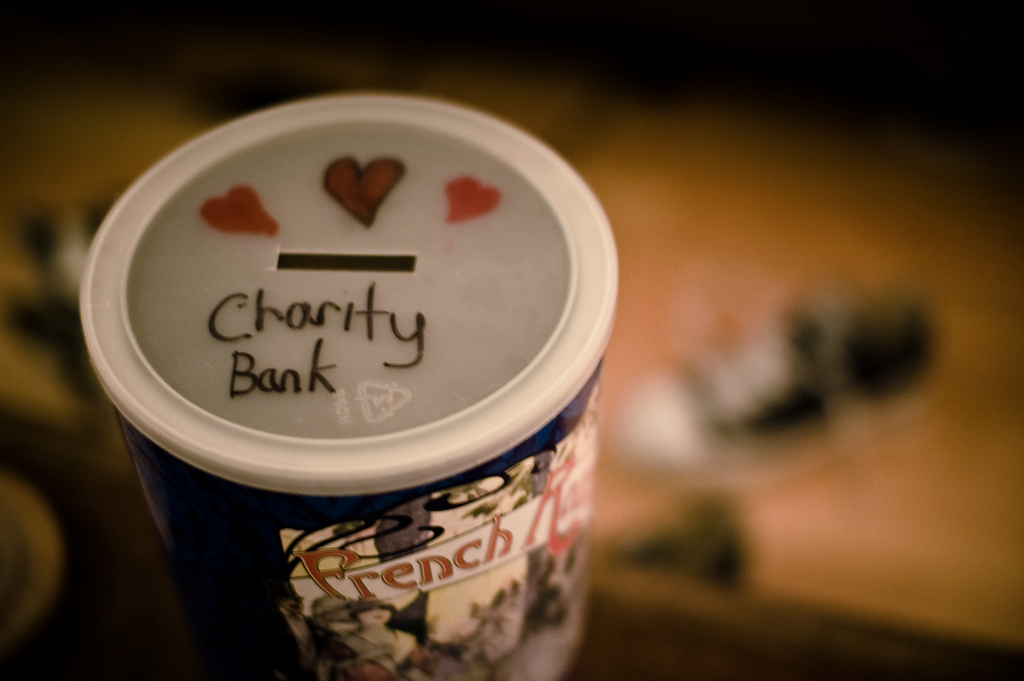 For example: a culinary goods store might pick something like Action Against Hunger, a nonprofit committed to ending hunger worldwide. It's relevant and an important cause to the store's customers (chefs or home cooks, people passionate about food).
Next, reach out to the organization's communications or media team, and find out if they'd be willing to cross-promote your fundraising. This provides the opportunity to extend your reach out further into a network of people who may not yet be familiar with your products.
Once you've picked an organization and reached out to them for promotional opportunities, there are a couple of ways to get your customers involved. At minimum, you should create a space on your site where customers can go to donate to the cause, and offer to match the donations received.
If you want to specifically partner this endeavor with your sales, you can pledge to donating 5-10% of all sales that happen during a specific block of time to your charity of choice. This encourages your customers to contribute, and helps them to give more to a good cause.
If you're concerned about your budget, you can always set a cap on the amount you're willing to match, and/or place a strict time limit on the window for when a portion of your profits go to charity.
Utilizing this strategy allows you to give back to an important cause and positions your company as invested in the well-being of others. It lends credibility to who you are and demonstrates your company values. Also, giving back has a variety of benefits, and there's no better time to do so than the holiday season.
Hold a competition to create excitement about your products
Want to increase your social media engagement this holiday season? Try getting into the spirit and having a little fun with a contest!
One example: customers could be challenged to create a holiday related photo that integrates your products in a meaningful way. This might be the most elegant table settings, tackiest Christmas outfit, or best use of your electronics to create an interactive light display in their home.
This not only creates a fun, playful game specific to this type of year for your customers, but it also encourages them to share their photos with their networks… and once again, extends your reach. We've all seen the Facebook photo our friend, coworker, or aunt liked or commented on — use those algorithms to boost your content.
Which social media platform has the highest level of engagement for your followers? Consider these specific tactics by network:
If Facebook is your platform of choice, have people submit photos to you and upload them to an album. Track votes by the number of Likes.
If Twitter is your company's social media goldmine, create a hashtag for the contest and get people to RT or favorite for votes.
If you would prefer to use Instagram, you can have people tag you in the photos they share, and reshare them accordingly!

You can use a hashtag on Instagram, too.
Offer a small prize for the winner no matter where you hold the contest and you're sure to make someone's day.
If you're figuring out ways to feature special holiday deals or product bundles, this is a great opportunity to make sure new customers stumble across those first! Make sure you're still sharing updates regarding new products, gift bundles, and more, to your social media platforms, so when people go to check out your pages, they'll see more than just information about the contest(s).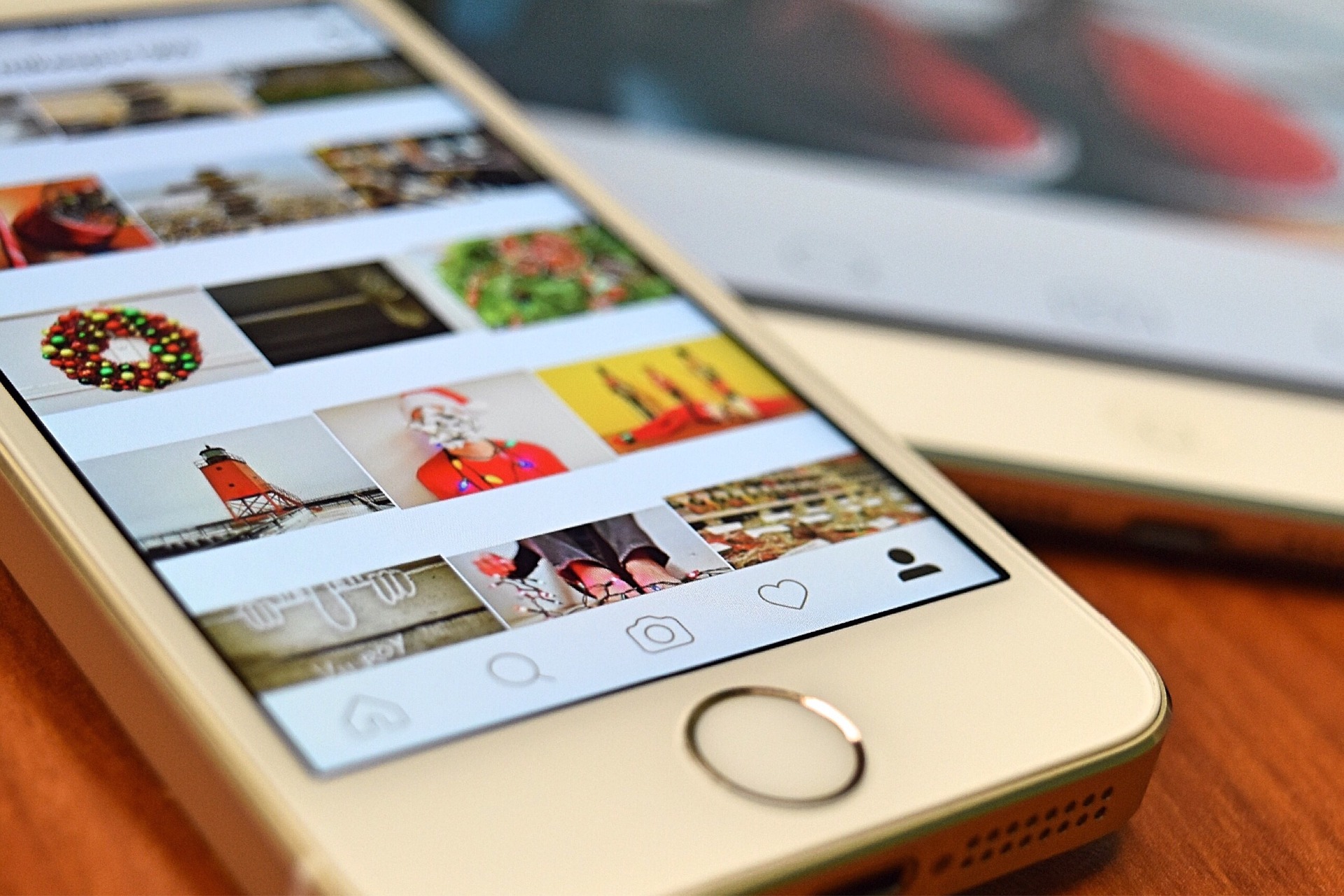 This tactic not only introduces your store to a new group of potential customers, but encourages your audience to interact with you directly–and makes it a blast. Couple this with our tips for using social media during the holidays and you'll see an uptick in your engagement and your sales.
Feature specific products with updated copy that shares why they're worth gifting
Write up some holiday specific copy for a few choice products, ideally a mix of both your most popular products and products that don't get enough attention, and feature them accordingly. With an extension like Products of the Day, you can easily feature specific products you'd like to direct your shoppers' attention to.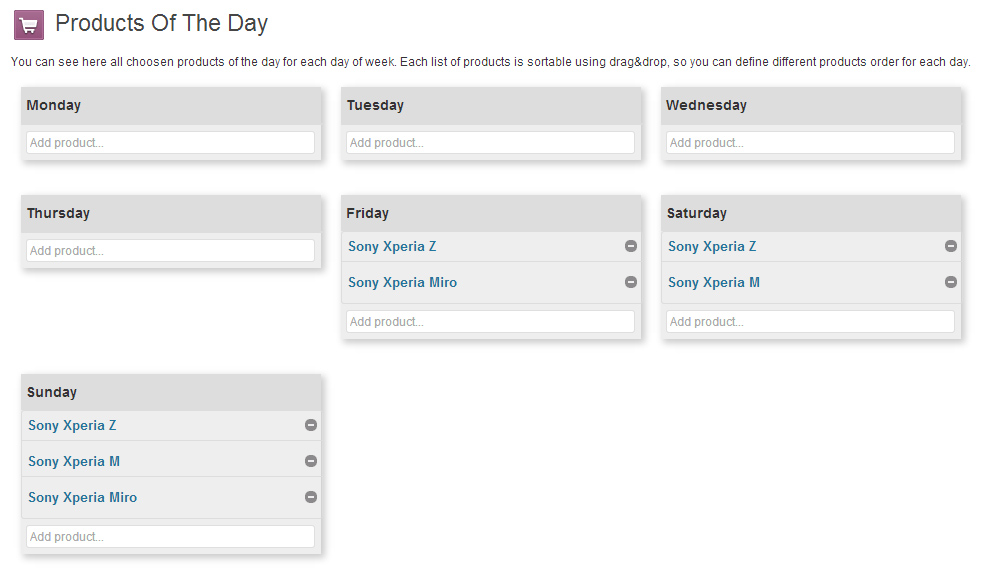 Your updated product copy can highlight a product's affordability (particularly if you're offering it on sale during the holidays!), why it's a great gift (and for whom), and other product benefits that you don't usually get to highlight front and center.
Whether you choose to highlight products on a daily or weekly basis, you can help your customers see why a product is a great gift for their friend, family member, or their Secret Santa. By setting this up, you'll make it easier for your customer to find the kind of gifts they want to give to their friends and family… especially if they're completely stumped!
Use these tips to stand out from the competition
We know that it takes time for customers to buy any product, although the actual length of time is always up for debate. Dennis Payne summed it up well on Business Insider:
Market research continuously proves the obvious: a person needs to know you, your reputation, and your product or service before he/she is willing to make a purchase […] But the truth is, the sales process is exactly that – a process.
Your holiday season sales strategy needs to access customers regardless of where they are in that process. Whether they're a new shopper who is completely unfamiliar with your products or a tried-and-true evangelist, your sales strategy needs to move them along in the sales process.
Each of these tips caters to a potential customer at every stage in the sales process, and increases the reach of your store during the most crucial sales time of the year. They'll help you stand out from the crowd and make a big impact.
Good luck, and we hope you get that much needed end-of-the-year sales boost!